Reetta Ranta – Rituaalikirja published 8.8.2023 by SKS Kirjat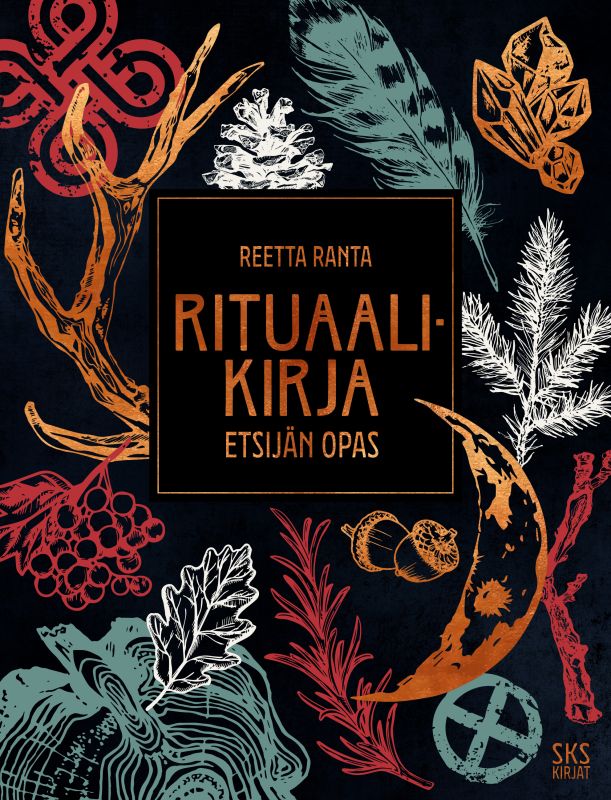 Tilaa kirja | Order the book (only in Finnish for now):
Tapaa kirjailija | Events where you can meet the author:
---
Book coming up In English:
Timeless Nordic Rituals – Bringing purpose and joy to modern Life
Rediscover our lost connection to nature and the past by applying ancient and modern rituals in your own everyday life.
Ancient Nordic rituals as medicine for our often hectic, disconnected, and urban lives

A guide connecting with yourself, nature, and our ancient roots
Can people who live their lives in cities, often more connected to technology than the world around us, benefit from ancient rituals and discover a life in rhythm with nature? What can we learn from the ancestors of the "happiest people on Earth"?
Timeless Nordic Rituals is a book that invites us to take inspiration from long-forgotten and living traditions of the Finno-Ugric people, and to create rituals that strengthen our connection with nature, the cycle of life, and with our inner selves.
Rituals create a connection with the past, the present moment, and the future. Ancient cultures and indigenous peoples created songs, poems, rituals, and celebrations to bring presence and deeper meaning to life. In Finland we lived in harmony with the rhythm of nature, and offerings and chores were planned according to the seasons and cycles. With our urbanized and secular lifestyle, we have forgotten or abandoned many of the rituals and customs that have traditionally helped people transition from one season and life stage to the next.
Timeless Nordic Rituals is a guide that invites you to engage with ancient Nordic rituals in a modern way. Reetta Ranta's work is rooted in research and study of mythologies of the indigenous peoples of Finnish origin, mostly unpublished in English. Her writing style is practical, playful, and the book serves as a joyful invitation for international audiences to learn, explore, and practise a little bit of ancient wisdom and ritual from the North. 
For more information about international editions, contact our literary agency Elina Ahlbäck.
Reetta Ranta (b. 1975) is a storyteller and media professional. Reetta has worked for more than 20 years in media with startups and leading media companies including Rabbit Films, Gutsy Animations, The Finnish Broadcasting Company Yle, and Basso Radio. Reetta is the creator, host and producer of the TV series Metsien kätkemä (Back to Nature Finland), which showcases the gorgeous landscapes, stories, and mythology of Finnish nature. She's also known for her Sauna Sisters ritual events. The Finnish version of Timeless Nordic Rituals will be published by SKS Kirjat in Finland Fall 2023.